Awards to Research Avtivities
By University of Las Palmas de Gran Canaria (ULPGC)
Recognition of the effort made to achieve excellence in the doctorate


During the academic act of Investiture of Doctors, celebrated on February 17 of 2017, a recognition was presented to the University Institutes of Research in Intelligent Systems and Numerical Applicarions in Engineering (SIANI) and Research in Applied Microelectronics (IUMA)

This recognizes the effort to generate synergies and bring together the critical mass of researchers needed to achive excellence in the doctorate in the design, accreditation and implementation of the Doctorate Programm in Telecommunications Technologies and Computational Engineering.
During the Doctors Investiture on January 30 of 2010, The University of Las Palmas de Gran Canaria gave the Research Team of SIANI recognition for its academic progression in technological fields.
| | |
| --- | --- |
| SIANI-Computational engineering team has been recognized for its multidisciplinar collaboration spirit. Currently, the team works in six international networks and has solid relationships with more than thrity scientific research centres worldwide. | |
Resumen Investidura de Doctores 2010, ULPGC from Juan I. González on Vimeo.
Special Award to Doctoral Thesis in 2009, Technological field

Title:
Implementation of a refinement/derefinement algorithm for tetrahedral meshes (Implementación de un algoritmo de refinamiento/desrefinamiento para una malla de tetraedros)



Doctor:
José María González Yuste
Directors:
Rafael Montenegro Armas
José María Escobar Sánchez
Studies:
Sistemas Inteligentes y Aplicaciones Numéricas en Ingeniería (SIANI)

Special Award to Doctoral Thesis in 2005, Technological field

Title:
Numerical modelling of wind field using 3-D finite elements method (Modelización numérica de campos de viento mediante elementos finitos en 3-D)


Doctor:
Eduardo Rodríguez Barrera
Directors:
Gustavo Montero García
Rafael Montenegro Armas
Studies:
Sistemas Inteligentes y Aplicaciones Numéricas en Ingeniería (SIANI)




Title:
An Engineering Approach to Sociable Robots
Doctor:
Oscar Déniz Suárez
Directors:
Francisco Mario Hernández Tejera
José Javier Lorenzo Navarro
Studies:
Sistemas Inteligentes y Aplicaciones Numéricas en Ingeniería (SIANI)

Special Award to Doctoral Thesis in 2001, Technological field

Title:
Feature selection in machine learning based on information theory (Selección de Atributos en Aprendizaje Automático basada en Teoría de la Información)


Doctor:
José Javier Lorenzo Navarro
Director:
Francisco Mario Hernández Tejera
Studies:

Special Award to Doctoral Thesis in 1992, Technological field

Title:
Modelo para el Análisis Sísmico de Presas Bóveda incluyendo los efectos de Interacción Suelo-Agua-Estructura



Doctor:
Orlando Maeso Fortuny
Director:
José Domínguez Abascal
Studies:
By La Caja de CANARIAS
Best Doctoral Thesis Award

Best Doctoral Thesis 2005

Title:
Numerical modelling of wind field using 3-D finite elements method (Modelización numérica de campos de viento mediante elementos finitos en 3-D)


Doctor:
Eduardo Rodríguez Barrera
Directors:
Gustavo Montero García
Rafael Montenegro Armas
Studies:
Sistemas Inteligentes y Aplicaciones Numéricas en Ingeniería (SIANI)
By Ministry of the Presidency
National Technological Andvance and Research Award
Second Prize 2006

Title:
Desarrollo y Aplicación de Modelos y Sistemas Integrados Alermac y SAMM para la Predicción del Comportamiento de Derrames Superficiales de Hidrocarburos en el Medio Marino y de los Procesos de Transformación del Vertido
Autohrs:
Gabriel Winter Althaus
Blas Galván González
By Wessex Institute of Technology
Award to Best Presentation Water Pollution Congress

Best Presentation 2008

Title:
An Integrated System for Real Time Fight Against the Maritime and Coastal Pollution with Environmental Data Acquisition Pollutant Spillages Modelling and Risk Management
Author:
Gabriel Winter Althaus
By Sandia National Laboratories
2007

Title:
A new Meccano Technique for Adaptative 3D Triangulations


Authors:
José Manuel Cascón Barbero
Rafael Montenegro Armas
José María Escobar Sánchez
Eduardo Rodríguez Barrera
Gustavo Montero García
Congress:
16th International Meshing Roundtable
Presentation:
En formato PowerPoint (46 MB)
Poster:
Dimensiones de 72,20 por 101,60 centímetros
By KNX International Forum
Best Presentation Award, special mention
2010

Title:
Auto-configurable SCADA Application for every KNX Domotic Instalation (Aplicación SCADA auto-configurable para cualquier instalación domótica Konnex)
Authors:
Inmaculada Rodríguez
David Monné
Carlos González
Domingo Benítez
Congress:
KNX International Forum 2010
Report:
By Rutgers University
RU COOL Technical Achievement Award
2013

To Dr. Antonio González Ramos, for his achivements in the development of web-based tools to enable the intelligent flight of gliders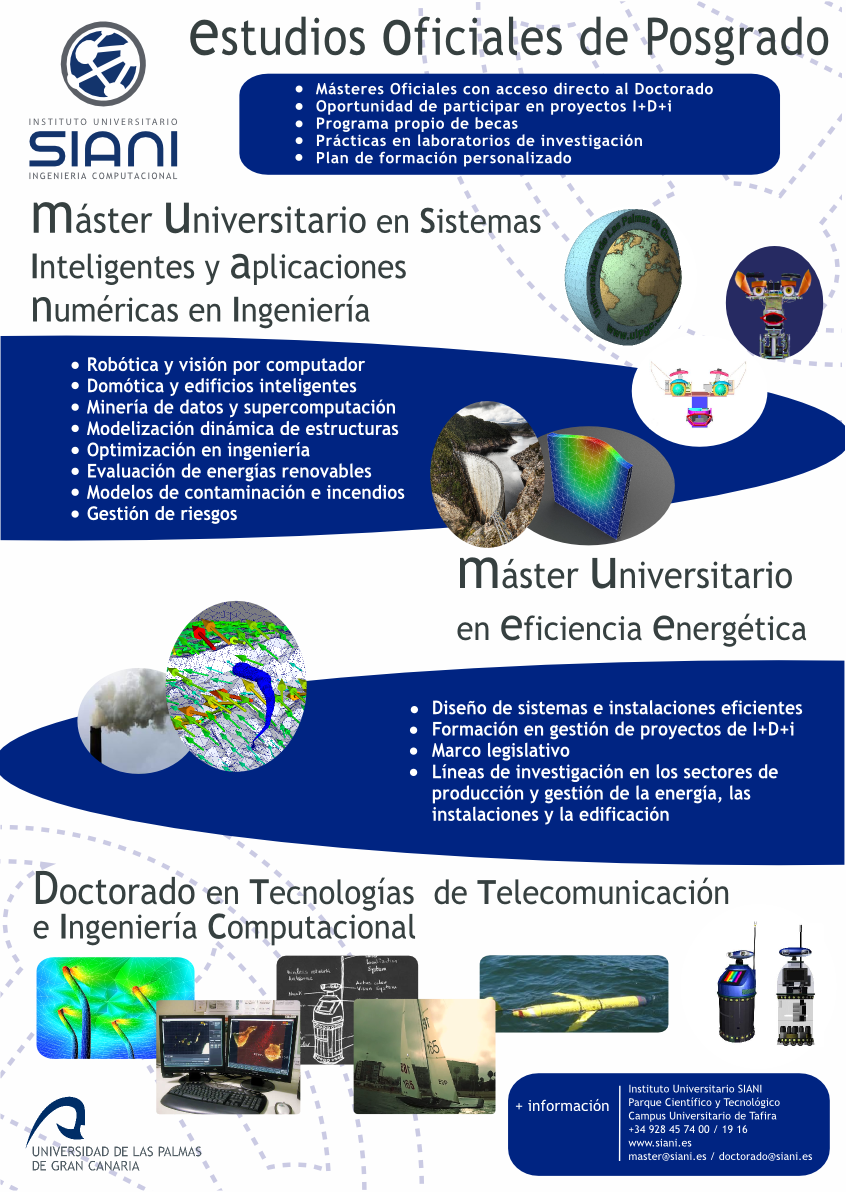 Enlaces rápidos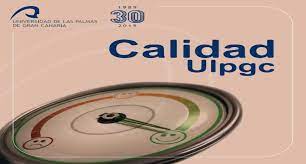 Búsquedas
Twitter
Agenda